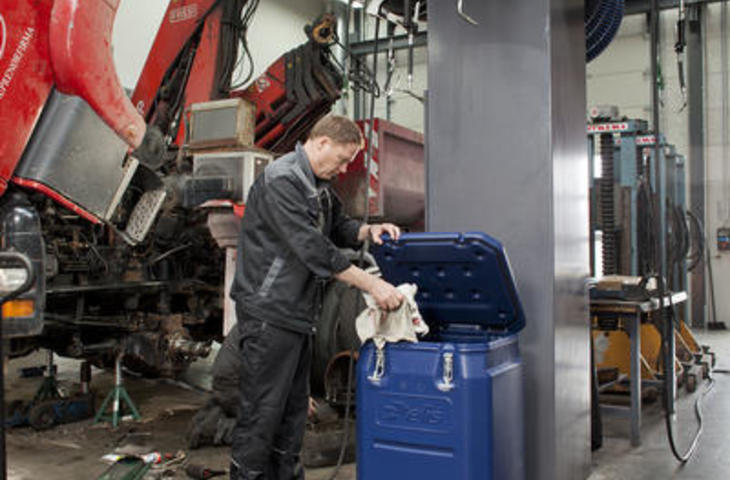 Benefits include:
Assessment of customer needs

Regular pickup and delivery

Wipers tailored to customer needs

Installation of containers (drums of 125 wipers or 600 wipers)

Industrial processing
600 Wiper Ecobox
The Ecobox can hold up to 600 wipers. The wipers are packed in plastic film in packets of 50. The Ecobox can be moved easily and securely across the workshop thanks to its light wheels.