A naturally responsible business model
As a bespoke solutions company, sustainability is at the heart of our business model. We are committed to delivering a quality service while minimising our environmental impact. We always strive to create the conditions for a trusting and respectful environment with our employees and all of our stakeholders.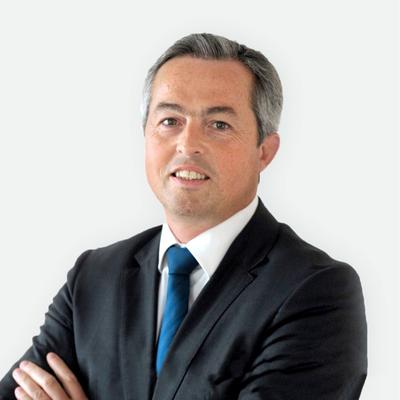 Our experience, our employees' pride in the company, the trust of our shareholders are key to pursue the sustainable development of our business.
What is sustainable development at Elis?
Our business model is responsible by nature. The bespoke solutions model allows our customers to benefit from our services without having to buy the products they wanted. Because we maintain the products that we offer for rental, our offering naturally tends towards product lines that are designed to last. 
This circular economy approach maximises the use of products, encourages their recycling and so reconciles economic growth with environmental impact.
But we are not stopping there. We use eco-designed products to promote alternatives to disposable products, and we work with our suppliers to minimise waste at the source. We optimise every kilometre travelled when it comes to logistics – an essential part of our strategy to be closer to our customers. For example, we use an eco-driving box placed in the service agent's vehicle that calculates fuel consumption and advises the driver in real time. We are also reducing consumption of water, energy and laundry products at our industrial sites.
Our objectives are to:
- reduce our consumption of water, energy and laundry products by 25%
- work towards zero waste
In 2019, Elis has defined new ambitious objectives for 2025, regarding a more efficient use of resources (water, energy, chemicals), textile recycling, product sustainability or employees well-being.
Our commitments
Be part of a more sustainable business model

Our business model is based on the product-service system, favouring services over products and rental over purchase.

Managing our social impact

Our Code of Ethics applies to our entire value chain and includes provisions to ensure our products are manufactured with respect for others. Our Foundation offers educational and vocational programmes to support communities living near our plants.

Minimise the environmental footprint of our business

We develop eco-designed solutions to minimise the consumption of natural resources, boost the service life of our products, increase the rate at which they are reused or recycled, and optimise our logistical flows.

Be a vehicle for employee development

The well-being and safety of our employees are of the utmost importance to us. We ensure that our employees develop and progress throughout their careers. We champion diversity and equal opportunities: 30% of managers hired in 2018 were women – and we hope that this is just the beginning.
Eco-friendly product lines
Sustainability is embedded in our business model and forms part of our strategic vision. We develop innovative, durable, repairable and recyclable items.
Fair trade industry

Our Bio's Fair bathroom linen, made from 100% organic fair trade cotton with a Max Havelaar label, guarantees comfort for your customers.

Eco-designed mats

Our floor mats are made from Phoenix fibres that are 100% produced from recycled water bottles.

Sustainable water cooler bottles

Our 100% BPA-free water cooler bottles can be returned and reused for six years.

Ecolabel for washrooms

Consumables in the Natur'Elis line carry the EU Ecolabel, certifying reduced environmental impact throughout their life cycle.
Innovation
Every year since 2008, we have set targets to reduce our water, energy and detergent consumption by 3-5%, following a proactive investment policy. 
Our processing sites are equipped with high-performance technologies. Heavy-duty washing tunnels have been deployed across all sites. They process batches continuously, allowing optimal energy consumption by increasing how much linen is washed. Air to air and water to water heat exchangers are installed to save energy, while recycling systems are automated to recover water from one stage for use in another, where possible.
Clean water from the rinsing stage is reinjected into the pre-wash compartments, allowing water, laundry detergent and energy to be saved. 
In Sweden, five laundries use biogas, saving 4,000 tonnes of CO2 a year.
On the logistics side, delivery routes are optimised with the help of dedicated software to reduce the kilometres travelled.