Elis wins the EcoVadis Platinum Medal!
This Platinum Certification exemplifies Elis's commitments to sustainability across our business.
What is EcoVadis?
EcoVadis is a global standard for corporate social responsibility (CSR) assessment. EcoVadis have developed a platform that enables organisations to critically assess their performance to make strategic improvements in their CSR practices. 
Over 90,000 companies collaborate with EcoVadis and our platinum status now ranks us in the top 1% of the best companies in our sector.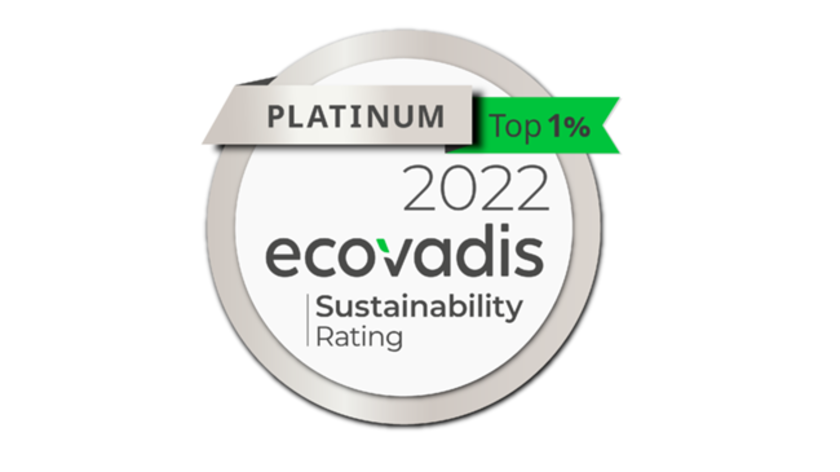 Elis & EcoVadis
Over the last five years we've been awarded Gold Certification, however we've continued to innovate and to develop our CSR practices, enabling us to graduate to Platinum status.
Our transition from Gold to Platinum Certification demonstrates our commitment to sustainability across our service portfolio.
At Elis our rental and maintenance model has been an advocate of the circular economy for more than 70 years. As we develop products to satisfy our customers' requirements we're conscious that we need to continue to supply sustainable products with optimum longevity, that we will maintain, repair and reuse to ensure that the consumptions of resources are minimised wherever possible.
Want to learn more about our commitments to sustainability? Take a moment to watch this video.
The EcoVadis assessments are grouped into 4 themes:
Environment

Brings together operational factors and product management

Labour and human rights

Human resources and human rights issues

Ethics

Anti-competitive practices, responsible information management and corruption

Sustainable procurement

Environmental and social issues within the company's supply chain
The Elis Group is proud to win this distinction, which confirms its commitment to a more sustainable approach