SuperShield to the rescue at Royal Bolton Hospital
Elis strengthens relationship with healthcare services provider for the north west sector of Greater Manchester.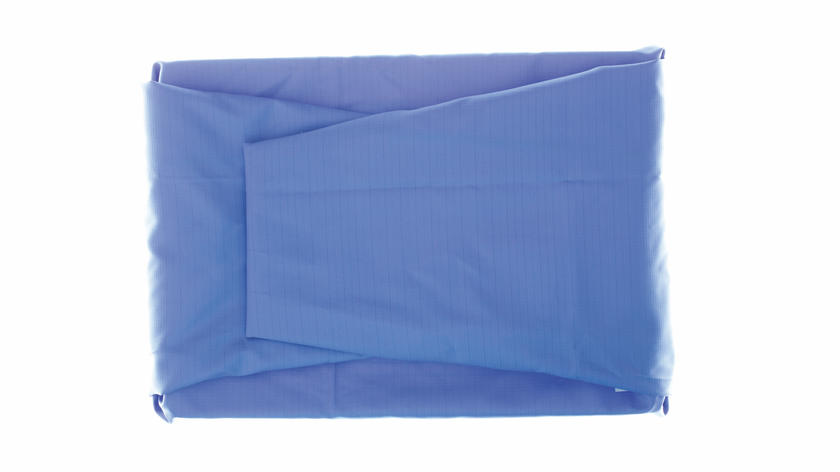 Royal Bolton Hospital provides healthcare services in the north west sector of Greater Manchester and is a major hub for women and children's services, as well as the second busiest ambulance receiving site in the city. It recently began experiencing issues with deliveries of single-use tray wraps and approached Elis for assistance.
Royal Bolton has been an Elis customer for a number of years, with the company supplying a range of products. During the Covid-19 pandemic, it also began using Reusable Isolation Gowns, which were developed by Elis as part of a joint project with NHS England and NHS Improvement (NHSEI).
The hospital's supplier of single-use tray wraps had been reducing the order quantities without prior arrangement, and on one occasion a delivery was not fulfilled. Following this, Royal Bolton Hospital contacted Elis's Shrewsbury site, which supplied 200 of its SuperShield reusable tray wraps the following morning.  Since then, Elis has been supplying small and medium SuperShield tray wraps with every delivery, and the hospital has reduced its use of disposable alternatives.
Based on internal comparison studies, SuperShield is stronger than single-use tray wraps, with 50 per cent more weight in the critical area reducing the risk of tears and holes. Its unique design reduces the need for extra layers of material, preventing excess waste, while also offering a faster wrapping and unwrapping time.
Mary Bentley, Sterile Services Manager at Royal Bolton Hospital, comments: "The team at Elis was quick to respond to our request for tray wraps. The reusable SuperShield products have been well-received by our Central Sterile Services Department and theatres and, as a result, we have continued using them."
Chris Blaylock, Customer Relationship Manager – Surgical - at Elis, says: "We aim to offer a service that is as efficient and responsive as possible, and liaise closely with Royal Bolton Hospital to ensure we meet its needs on an ongoing basis. We were pleased to assist with the requirement for tray wraps and look forward to continuing our work with the team."
For more information, please call 0808 1685785 or email UK-Surgical.Marketing@elis.com