Overview
Because hospitality is your passion, you strive to satisfy your customers with expertly prepared meals. We'll help you to highlight your establishment's image and standards of hygiene, both in the kitchen and in the restaurant. To meet these exacting requirements, we offer a service providing bespoke solutions for aprons, professional clothing, tablecloths, napkins and hygiene products.
Main markets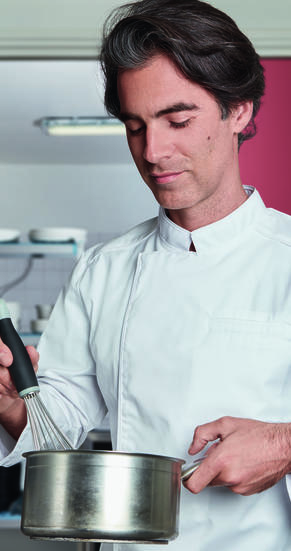 Full table service restaurants
Your restaurant's reputation is paramount for you. You know how to stand out from the competition with inventive menus, high-quality products, excellent service, and so on. Your high standards are also clear from the hygiene and the quality of...
Discover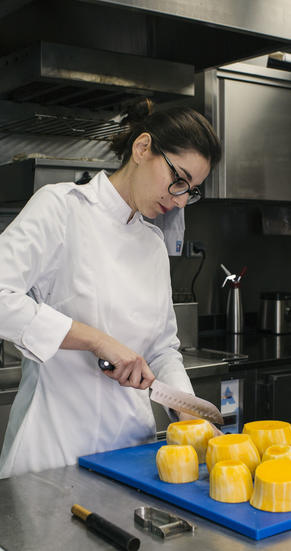 Contract catering
Every day, you want your customers to have the best meal possible. Our service will ensure your employees' clothes are always perfect, accompanied by top-quality tablecloths and napkins to meet the strict hygiene requirements...
Discover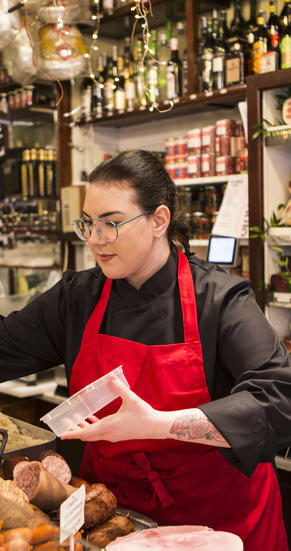 Event catering
As a catering and events expert, your business means you have to keep on changing. You are always on the lookout for garments that are spotlessly clean and the right fit for your casual employees, along with top-notch tablecloths for your events.
Discover
/

Each to their own line of work

The linen you use is of course a high priority, but your core business is quite another thing: serving inventive menus, choosing high-quality products, and going the extra mile in terms of service, to attract more customers. With Elis as your laundry and hygiene partner, you can rest assured that your brand image is in safe hands, and your day-to-day workload will be reduced.

/

Linen for every use

From dishcloths, glass cloths and napkins to counter and back-office aprons, shirts and jackets, Elis's bespoke solutions ensure you can access high-quality linen at all times, free from wrinkles, stains and damage, tailored to your business, and allowing your teams to work in comfort.

/

Custom ranges

When it comes to the size, material, appearance, or colour of your tablecloths, napkins or aprons, Elis offers a wide range of linen allowing your business to elegantly extend its style of decoration and its ambience, in perfect harmony with the brand image you wish to promote.

/

Impeccable hygiene

Our technical teams adopt different treatment processes for each type of item, ensuring faultless hygiene. From the cleanliness of your floors to your washrooms, not forgetting your staff's hand-washing facilities, Elis also provides you with equipment that's a perfect fit for your environment so as to enhance your restaurant's image.
Rental-maintenance
Thanks to our bespoke solutions, we allow you to focus on your core business, while keeping an eye on your budget.
Your needs assessed by our experts

We assess your needs in advance so we can offer you bespoke solutions.

Purchase and storage of your items by Elis

Because you do not have the time to manage your teams' clothing and linen, we take charge of their purchase and storage.

Laundering of your items

Quality checks are made at every stage of the cleaning process at specialised facilities.

Regular pickup and delivery

We tailor our services to your pace and your preferences.