Overview
In your line of business, your customers need to feel entirely at ease, and their experience with you must be as pleasant as can be. To help you in this, our teams design, develop and provide a comprehensive range of textile, hygiene and well-being products. We do everything we can to save you time for focusing on your core business, whatever your needs.
Our markets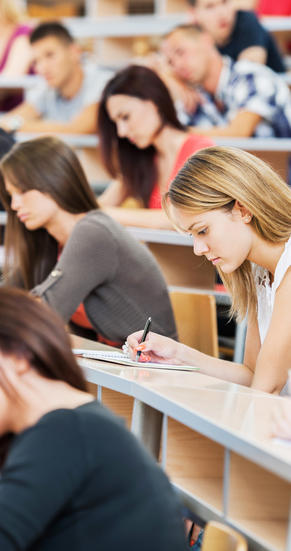 Education & Leisure Washroom
In schools, in cultural spaces and at sporting events, providing clean, comfortable facilities for the general public is a priority. Elis offers a range of washroom equipment suitable for different groups and public environments, in order to meet the...
Discover
/

Flexible delivery

Day in, day out, you need to make sure that your employees' equipment and clothing are fully functional and meet hygiene standards. Our bespoke services support you as you strive to achieve this. Based on your needs and the intensity of your business activity, we can tailor our service to provide the products you need, when you need them. 

/

Real-time monitoring with MyElis

The level of service you provide your customers is your top priority. As a partner, we want to simplify your working life day to day by providing you with an online customer interface. The interface can be accessed via tablet or computer and lets you view your inventory, track your deliveries, make requests and access your invoice history in just a few clicks. 

/

Products tailored to your needs

Classic or customisable indoor and outdoor mats, bathroom linen, work coats and other workwear items, washroom facilities, water coolers and hot drinks dispensers, Pest Control and medical waste management... We offer a range of bespoke solutions entirely suited to your business and your needs. 

/

Service on your doorstep

Our teams are here to provide you with the best service every day. Since our priority is to showcase our efficiency and responsiveness, we have opted to combine a local presence with optimised logistics. As a result, your products are delivered by a service agent who is close to your location: 85% of our customers in France are less than 50 km from an Elis centre.
Rental-maintenance
Thanks to our bespoke solutions, we allow you to focus on your core business, while keeping an eye on your budget.
Your needs assessed by our experts

We assess your needs in advance so we can offer you bespoke solutions.

Purchase and storage of your items by Elis

Because you do not have the time to manage your teams' clothing and linen, we take charge of their purchase and storage.

Laundering of your items

Quality checks are made at every stage of the cleaning process at specialised facilities.

Regular pickup and delivery

We tailor our services to your pace and your preferences.