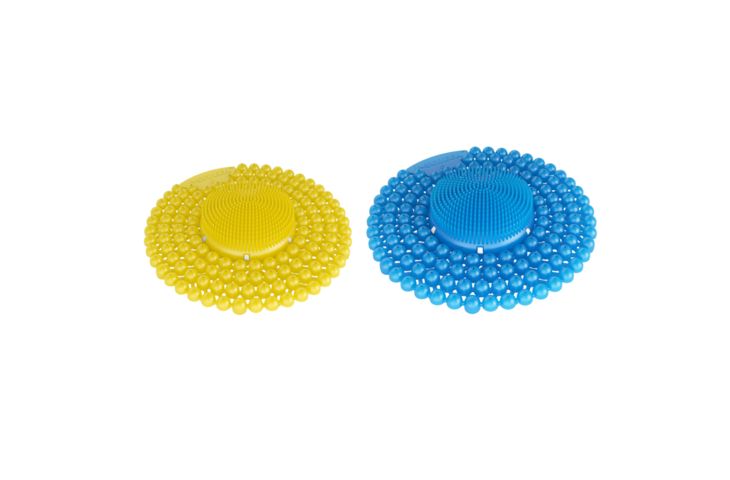 Benefits include:
Bespoke solution - Services and product perfectly suited to you, without unnecessary consumables

Built around you - A free survey of your site to understand your washroom needs

Consistent Service Agent – Our driver is a regular and is an Elis employee

Delivery on an agreed schedule – You know what day we'll be there

Local service and no call centres – If you call us, you'll speak to your local team at the Elis site that delivers your service

Modern, reliable products installed free of charge

Your own Account Manager – A real person in your area who will visit you when needed
P-Screen® Urinal Shield
> Triple Action Technology - dual fragrance & enzyme protection (via active central core).
> Recyclable.
> Deep bubble & bristle design for optimum splash back protection.
> Triple Action Technology built into our 60 day urinal screen provides the first ever dual fragrance screen with enzyme protection.